Dragon Raja is an impressive graphics MMORPG developed by Archosaur Games. With its own extremely beautiful beauty thanks to Unreal Engine 4 technology, even Dragon Raja has been compared to popular cult games on PC.
This game is inspired by the novel of famous novelist Lee Yeongdo, Dragon Raja is now officially available on both Android and iOS devices for gamers in Southeast Asia, although, before that, the game players in many parts of the world have been able to touch this rare open-world MMORPG.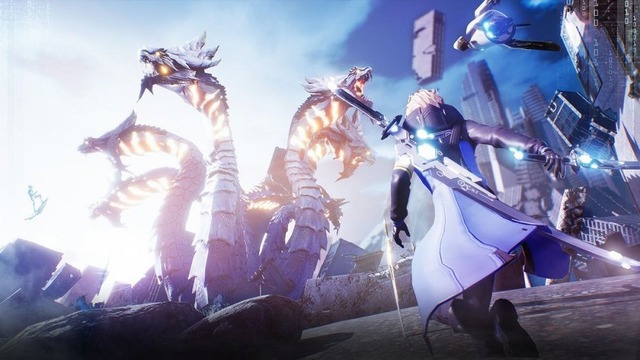 Dragon Raja is a multiplayer online role-playing game (MMORPG) that has a unique giant world with vivid details. This game was created with a physical collision simulation system and optical motion capture technology to help make the image extremely realistic and attractive.
Not only possessing the open world, but Dragon Raja also has an open story, in which players can customize their own unique characters and design according to their own style. Set in the future of the earth, with glittering buildings and an eye-catching neon system, the game is a blend of fantasy elements, Sci-Fi and Cyberpunk. All are attractive topics of the current popular game series. The task of gamers when participating in the game is to protect the world from the dragons that have just woken up after a long sleep.
Currently, the game offers 4 official classes: Blade, Gunner, Assassin, and Soul Dance. These classes, as well as every other game in terms of mechanism, Blade and Assassin are strong in melee, parrying, and assassination missions, while Gunner and Soul Dance are more paper, will be in the backline doing tasks, but Gunner is also an Attack Damage Carry, so protecting Gunner is as important as most games.